Lifers
2018
Cody Jinks is an artist at the top of his game. Not only that, he is a honky tonkin', badass rockin', son-of-Texas country artist at the top of his game. With a slew of solid releases behind him, his latest record, Lifers, sees him toughen up his sound for what may someday be seen as a genre-defining album. Situated in the sweet-spot, where outlaw country meets roadhouse rock, Lifers rings the changes enough to keep the listener engaged, delivering true grit to keep the die-hards happy while having the sensibility to keeping an ear on the radio dial.
Where 2016's I'm Not the Devil set a template for how a real, modern honky tonk record might sound, it did so with a more restricted sonic pallet, traditional, in its own way. Lifers expands that pallet, broadening the styles of southern and south-western music it is drawing on. Tex-Mex loper Desert Wind in a great case in point, a twanging canyon-ride in search of Pancho Villa's gold.
Introspection comes in the form of a cover of Billy Don Burns's Stranger, a lament on the aging process and looking in the mirror, while Somewhere Between I Love You and I'm Leaving wrings out any tears there may be left to shed after hearing the ballad Colorado, co-written with Ward Davis. In stark contrast is the country-rocking album opener Holy Water, all cutting steel and drinking with the Devil, the pop-chorused Must be the Whiskey (written by Josh Morningstar) and the good-time barroom hits, Big Last Name and Can't Quit Enough. The title track, Lifers, sports a funky clavinet groove before the lyrics tell of the hard working men and women of the ranch and the road.
The addition of backing-singers on some tracks and the tough production on the drums lends this album more of a rock feel that works perfectly with the broader range of material. What we have here is a country artist who continues to make the music he wants to make, one who knows his game at least as well as some of the successes of recent years. Jinks is very much his own man, but there are points where comparison to Sturgill Simpson and Chris Stapleton is not unwarranted, if only in the likelihood of Lifers being the next Country album to face Grammy nomination.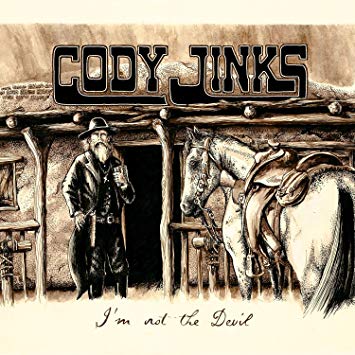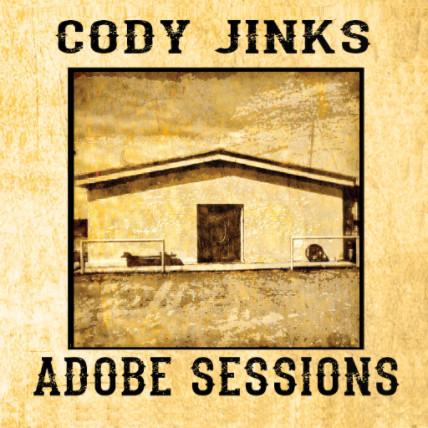 If Cody Jinks is a new name to you, be prepared to hear a lot more of it in the near future. As well as licencing this new album to the excellent roots label Rounder Records, Jinks has signed a deal with Thirty Tigers to re-release his back catalogue, so we'll be hearing a lot more form him over the coming year. As well as Lifers and I'm Not the Devil, check out Jiks's previous albums, 30 and Adobe Sessions, and you'll understand why he's become such a big deal back in Texas and beyond.
Tony Sexton